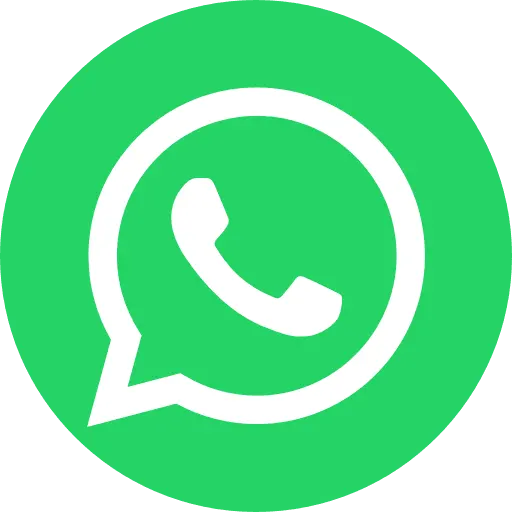 Ph.D
A Doctor of Philosophy (Ph.D.) is the most popular highest academic level degree awarded after completing a course of study. PhDs are granted for programs in a wide range of academic disciplines. Because it is an earned research degree, persons pursuing a Ph.D. must undertake original research that advances knowledge, typically in the form of a dissertation, and defend their work in front of a panel of other experts on the subject. A Ph.D. is frequently required for employment as a university professor, researcher, or scientist in many professions. Individuals who have received a Doctor of Philosophy degree may use the term Doctor with their name in several jurisdictions.
MODES OF PH.D
There are two modes of Ph. D degrees offered to students who want to further their education. A student can enrol in either a full-time or part-time Ph.D. program based on their time and availability.
Full-Time PhD
Full-Time PhD is a normal Doctor of Philosophy program. The duration of these programs ranges between 4 – 6 years.
The cost of a full time Doctor of Philosophy program is the highest compared to other modes of PhD degrees.
Government/ Semi-Government Fellowship Recipients, Institute Research Scholars with Teaching Assistance and Self-financed Candidates generally prefer to pursue full-time PhD program.
Part Time PhD
PhD Programs can sometimes be done on a part-time basis. Candidates, who are working in reputed research organizations, academic Institutes and industries, situated preferably in the close vicinity to the campus are majorly granted Part-Time PhD.
Part-time PhD takes 7-8 years to complete since Part-time doctoral students must complete the same number of academic credits and other requirements as full-time students.
Students doing part-time PhD will have to attend a limited number of classes.
Doctor of Philosophy students doing part-time PhD must have at least 1 year of work experience and must have NOC from the employer.
JOIN PH. D AT TNTE UNIVERSITY
JOIN PH. D AT BIRTIKENDRAJIT UNIVERSITY
University Approvals
College Principal
Chief Learning Officer
Provost
School Superintendent
Elementary, Middle, and High School Principal
Academic Dean
Professor
Executive Director of Education
Eligibility Criteria
Master's degree holders are eligible for admission to doctoral programs
The students should have at least 50-55% marks in post-graduation.
In some universities, admission is offered on the basis of interviews. It may be supplemented with a written exam.
More preference is given to candidates who have work experience in the field of research.
Candidates who have an M.Phil or equivalent degree awarded by a recognized university in India or abroad are also eligible to apply for the Ph.D. Programme.
Admission Requirements
Ph.D. research proposal
Finally, in order to be considered for a place in a Ph.D. program, applicants are expected to submit a Ph.D. research proposal.
A research proposal outlines your proposed research topics in the context of previous work.
Highlights your awareness of current debates within the field.
Demonstrates a suitable level of analysis.
Identifies relevant gaps in current knowledge.
Suggests a relevant research hypothesis fill some of these gaps.
Explains your intended research methodology in sufficient detail.
Suggests a relevant research hypothesis fill some of these gaps
Suggests a relevant research hypothesis fill some of these gaps
Statement of Purpose (SOP)
The SOP should demonstrate the expertise of the candidate and should show why he/she selected the respective university. A Statement of Purpose (SOP), also known as a research statement or a letter of intent, is written to the admission panel and talks about your career path, interests, professional contributions, goals and the driving force behind pursuing a particular program. It is the most integral part of your application that decides your admission in your preferred institution.
Admission Process of Ph. D at BIR TIKENDRAJIT UNIVERSITY
Regardless of the type of Ph.D. program, whether part-time or full-time, they can be competitive, and the candidate should ensure that their application stands out to the admissions committee. The admission process is outlined here, along with the required documents.

Step 1- SOP and Synopsis submission
The candidates are requested to send the statement of purpose (SOP) and a research proposal/ synopsis in the respective research area to the concerned Mail (admission@globalacademy.org.in)

Step 2- Online documents submission
The candidates should send the complete scanned academic certificates from SSLC to PG to the given mail address. The incomplete or unclear certificates should be rejected from the selection process.

STEP 3- Document verification
The academic documents along with the research proposal and SOP will be forwarded to the University for Verification.

Step 4- Selection notice and registration
Within 7 working days, the documents will be verified and the selected candidates will be intimated through Email and the candidates will be registered in the University. In this step, the originals of the certificates should be submitted to the university.

Step 5- Entrance examination
An online entrance examination will be conducted for the admission process. The admission will be in regard to the marks obtained in the exam.

Step 6- declaration of result
The result will be published and the eligible candidates will get intimation through their E-mail.

Step 7- Original submission, Admission and enrolment
Original certificates should be submitted in this step and the candidate get enrolled to the course.

Step 8- Admission to Ph. D
The candidates can start their research work according to the further SOP (systematic operation procedure) updates from Global Academy.
Course Duration
The Ph. D programs may extend from 3 years to 7 years according to the scholar's convenience and academic performance
Available Disciplines for PhD at BIR. TIKENDRAJIT UNIVERSITY
Languages- (English/ Hindi)
Mathematics & Statistics
Economics
Computer Science
Engineering
Psychology/ Sociology
Physics Information
Technology Commerce
Chemistry
Hospitality & Tourism Management
Botany
Business Administration
Journalism & Mass Communication
Zoology
Library & Information Science
Physical Education
Biotechnology
Political Science
Education
Computer Applications
History
Biosciences
Geography
Educational Loans
At Global Academy, we understand the need for financial support necessary to give wings to your dreams. That's why we provide educational loan support for you. More.