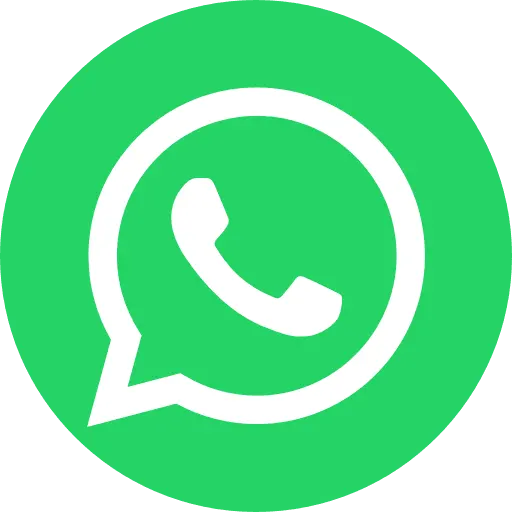 Admission
Pharmacy Courses
We Guide You To
Your Passion
Global Academy Admission Guidance provides professional guidance services for students bound for higher studies. We believe that higher education requires proper planning and clear picture to ensure that, students choose the appropriate academic pathway. Having understood this scenario, we assist students by giving comprehensive information about study opportunities in India and Abroad.

The organization have been doing our job sincerely sine the past 19 years. We continuously believe in providing professional services to students, parents and our institutional clients at all times.
About
Rajiv Gandhi University
Rajiv Gandhi University of Health Sciences, Karnataka a premier Health Science University in India was established on 1st June 1996 at Bangalore by the Govt. of Karnataka through its enactment of Rajiv Gandhi University of Health Sciences, Karnataka Act 1994 to encompass all the existing health science colleges and institutions which were earlier affiliated to the conventional universities in Karnataka with a purpose of ensuring proper and systematic instruction, teaching, training and research in modern and Indians systems of medicine.

The phenomenal increase in the number of institutions and students admitted to various courses of medical and allied health sciences warranted the need to regulate, monitor and standardize the curricula as well as the evaluation systems. The product of medical and health science professional education was to meet the societal needs for better healthcare. Hence, RGUHS had the vision to bring in uniformity in the standards of teaching and have a common curriculum for the various courses offered in different colleges across Karnataka. The medium of instruction is only English.

RGUHS is considered one of the top universities offering the best medical education in India with initiatives to make its syllabi for different courses of world class quality taking it to the forefront of Medical education in India. Based on the ever-changing scenario and also on the needs of the society it has been restructuring its programs and also starting new ones so that quality healthcare reaches the nooks and corners of the country.
About Course
List of pharmacy courses at Rajiv Gandhi University of Health Sciences is given below:
B.Pharm
B Pharmacy or Bachelor of Pharmacy is a 4 years Undergraduate degree program that deals with the intricacies of the pharmaceutical industry, starting from manufacturing medicines and drugs to dispensing them across various medical stores, distributors and stockiest.
Duration: It is a 4 years Undergraduate degree program
Eligibility: Students who have cleared Class 12 board exams along with mandatory subjects like Physics, Chemistry, Biology and Mathematics with 50% aggregate marks or equivalent CGPA are eligible to apply for the B Pharmacy course.
D.Pharm
Diploma in Pharmacy is a 2 years long career-oriented, diploma course. Students who wish to pursue a long term career in the medical field of pharmaceutical sciences, starting in entry-level positions are suitable for this course. This program is designed to prepare candidates to work under the supervision of a licensed pharmacist in hospitals, community pharmacies, and other pharmaceutical-related fields. Candidates can also pursue MBA Pharmaceutical Management after this course, though they would need to complete their bachelors first.
Duration: It is a 2 years Diploma program
Eligibility: Students who have cleared Class 12 board exams along with mandatory subjects like Physics, Chemistry, Biology and Mathematics with 50% aggregate marks or equivalent CGPA are eligible to apply for the B Pharmacy course.
Pharm.D
Pharm. D. is a Doctorate program in pharmacy. It is also commonly known as Pharma D. This degree gives authorization to students who had completed this six years course can use the prefix Doctor ( Dr) to his / her name.

This course is introduced to improve clinical and hospital pharmacy services. They are directly involved in the medicines given to the patients. The system works like this, The MBBS doctor will diagnose the patient and give the report to Pharm D Doctor and then they will prescribe the medicine considering the patient's medical history.
Duration: It is a 6 years Doctorate program. (Five years of study and one year of internship or residency).
Eligibility: Candidates who have passed the 10+2 examination with Physics and Chemistry as compulsory subjects along with one of the Mathematics/ Computer Science / Biotechnology / Biology. Also a pass in D Pharma from PCI-approved institution/equivalent examination.
Scope & Career
Career Scope & Job Opportunities in Pharmacy field are huge. Due to the opening of large pharmaceutical companies, the future in the field of pharmacy is bright. Numerous jobs are available for pharmacists in government as well as private organizations. After completing your studies, you can easily find jobs in pharmaceutical industries, government departments, colleges and universities, hospitals, investigation and research institute etc.

Pharmacists can practice in community pharmacies, hospitals, clinics, extended care facilities, psychiatric hospitals, and regulatory agencies. Sales & Marketing job sector also hires maximum number of pharmacy graduates. One can also work in retail stores of medicines. After registering with the state Pharmacy Council, you can open chemist/drug shop and sell medicines as per doctor's prescription.
Job Profile after pharmacy studies:
Consultant Pharmacists
Clinical Pharmacist
Dispensary Manager
Dispensary Pharmacist
Community Pharmacist
Hospital Pharmacist
Medicines Safety Manager
Medicines Management Technician
Pharmacy Assistant
Senior Clinical Pharmacists
Educational Loans
At Global Academy, we understand the need for financial support necessary to give wings to your dreams. That's why we provide educational loan support for you. More.