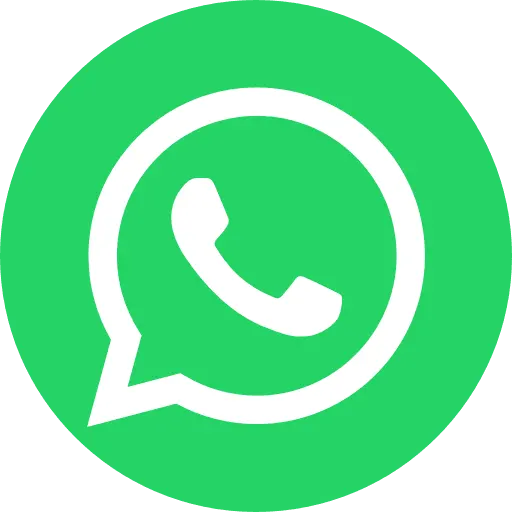 Admission
Paramedical Courses
We Guide You To
Your Passion
Global Academy Admission Guidance provides professional guidance services for students bound for higher studies. We believe that higher education requires proper planning and clear picture to ensure that, students choose the appropriate academic pathway. Having understood this scenario, we assist students by giving comprehensive information about study opportunities in India and Abroad.

The organization have been doing our job sincerely sine the past 19 years. We continuously believe in providing professional services to students, parents and our institutional clients at all times.
About
Rajiv Gandhi University
Rajiv Gandhi University of Health Sciences, Karnataka a premier Health Science University in India was established on 1st June 1996 at Bangalore by the Govt. of Karnataka through its enactment of Rajiv Gandhi University of Health Sciences, Karnataka Act 1994 to encompass all the existing health science colleges and institutions which were earlier affiliated to the conventional universities in Karnataka with a purpose of ensuring proper and systematic instruction, teaching, training and research in modern and Indians systems of medicine.

The phenomenal increase in the number of institutions and students admitted to various courses of medical and allied health sciences warranted the need to regulate, monitor and standardize the curricula as well as the evaluation systems. The product of medical and health science professional education was to meet the societal needs for better healthcare. Hence, RGUHS had the vision to bring in uniformity in the standards of teaching and have a common curriculum for the various courses offered in different colleges across Karnataka. The medium of instruction is only English.

RGUHS is considered one of the top universities offering the best medical education in India with initiatives to make its syllabi for different courses of world class quality taking it to the forefront of Medical education in India.

Based on the ever-changing scenario and also on the needs of the society it has been restructuring its programs and also starting new ones so that quality healthcare reaches the nooks and corners of the country.
About Course
Paramedics, which include professionals like nurses, pharmacologists, therapists, and physicians are the allied health forces that assist a doctor right from taking blood samples to suturing wounds to running lab tests. With a vast curriculum and job opportunities, you can choose to specialize in any of the offered fields.

Paramedical courses often do not require NEET. However, some universities might ask for university-specific entrance exams. The paramedical courses list, which has been bifurcated into diploma, bachelors, and masters level programs have been given a rundown in the subsequent sections!

Here are some of the top paramedical courses at Rajiv Gandhi University of Health Sciences:
B.Sc in Nursing
BSc Nursing (Post Basic) is a two-year duration undergraduate course in nursing. Nurses are healthcare professionals who often work in hospitals or outpatient facilities to provide hands-on care to patients by monitoring their medical condition, administering medications, maintaining records and communicating with doctors.
Duration: 3 years
Eligibility: Plus Two
Diploma in Nursing Care Assistant
Diploma in Nursing Assistant course is a program that imparts students with the skills needed to become a Nursing Assistant, and is a fast-track option for those who hope to work in nursing and patient care assisting. The intensive nature of this course means you will build knowledge and skills in a matter of months! Once you have qualified, you can begin working or go on to further study.
Duration: 2 years
Eligibility: Plus Two
Diploma in Dialysis Technician
Diploma in dialysis technician is a two year diploma program designed to build a well-informed and duly trained dialysis technicians for working efficiently in hospitals, medical clinics, dialysis centers, paramedical teaching and training institutions. An innovative curriculum of this programme will enable students to get requisite skills for carrying out dialysis in critical conditions such as renal dialysis, hem-dialysis. Students of this programme will be exposed to a rich avenue of opportunities as dialysis technician in multispecialty hospitals, nursing homes and dialysis centers.
Duration: 2 years
Eligibility: Plus Two
M.Sc in Obstetrics & Gynecology Nursing
M. Sc. Obstetrics and Gynecology Nursing or Master of Science in Obstetrics and Gynecology, also known as M. Sc. (OBG) is a two-year advanced post graduation. It trains candidates towards dealing with the reproductive organs and health of women. Women having issues with reproductive organs or having difficulty in conception, pregnancy and child birth are taken care of by these specialists who help them throughout in their journey right from conception to the birth of their baby. Furthermore, they even educate women about birth control, how to maintain their physical and sexual health and also information from child control to mammograms.
Duration: 2 years
Eligibility: degree
M.Sc in Psychiatric Nursing
MSc Psychiatric Nursing is an advanced level master degree course which focuses on care of mentally unstable patients. The 2 year long course concentrates more on critical practical situations more than the normal theoretical knowledge.
Duration: 2 years
Eligibility: degree
M.Sc in Pediatric Nursing
M.Sc Paediatric Nursing is a two year PG level course that caters child care needs in the medical industry. The program uses a meaningful and child-centred approach that realizes this need of children's services. M.Sc Pediatrics Nursing aims to emphasize the nursing field and its need in the child population. It gives the candidate versatility in the area of nursing as they can practice in their preferred field.

It is an interdisciplinary master's degree that profits doctors, nurses, pharmacists and related allied health professionals. The course combines the prospects of developing research and evidence-based evaluation skills among learners. These skills are essential in clinical practice and future leadership. It also broadens the career opportunities of postgraduates in both research and academics.
Duration: 2 years
Eligibility: degree
Diploma in Medical Lab Technology
Diploma in Medical Laboratory Technology (DMLT) is a Medical Lab Technologist Diploma course. Medical laboratory technology is the branch of medical science responsible for performing laboratory investigations relating to the diagnosis, treatment, and prevention of disease.
Duration: 2 years
Eligibility: Plus Two
Diploma in Operation Theatre Technology
The operating theatre (OT) technician is an integral person in the dynamic operating theatre team. Diploma in operation theatre technology is a two year diploma program designed to build a trained and qualified professional who will assist medical professionals in the operation theatre of hospitals, intensive care units as well as emergency departments.

The success of the procedures and safety of patients depends largely on the reliability of the OT technician. Diploma holders of this course will possess desired technical and interpersonal skills required to work under the supervision of nursing, anesthetists and surgical personnel.
Duration: 2 years
Eligibility: Plus Two
Diploma in cardiovascular Technology
The DCVT course aims in providing education and training for students in Cardiac Catheterisation Laboratory, Echocardiography, TMT, Holter Monitoring etc. On completion of the course the candidate will be able to work as Technicians in Cath Lab, Echocardiography, TMT etc.
Duration: 2 years
Eligibility: Plus Two
Approvals
The University has been approved by University Grants Commission (UGC), and is a self-contained state university. It is a member of the Association of Indian Universities (AIU) and also Commonwealth of Universities.
Scope & Career
Paramedical courses are medical training courses that are job oriented. Paramedical courses are quite training specific and train the students for real-life medical situations. The significance of paramedical courses has been realized by the increasing need for skilled paramedics in the medical field. This is important to mention that without paramedics the medical field would be crippled.

Paramedics is an amazing field to build a career in the medical field in a short period and budget, unlike the conventional MBBS degree. Paramedical courses are job oriented and present ample employment opportunities.

Another benefit of the Paramedical course is that there are options for postgraduate, graduate, diploma, certificate courses that are of varying durations from 3 years to 6 months. One could choose to do a paramedic course at any stage of his/her career even after completion of 10th standard exams. Some courses also give the benefit of no mandatory science stream in 12th.
Educational Loans
At Global Academy, we understand the need for financial support necessary to give wings to your dreams. That's why we provide educational loan support for you. More.