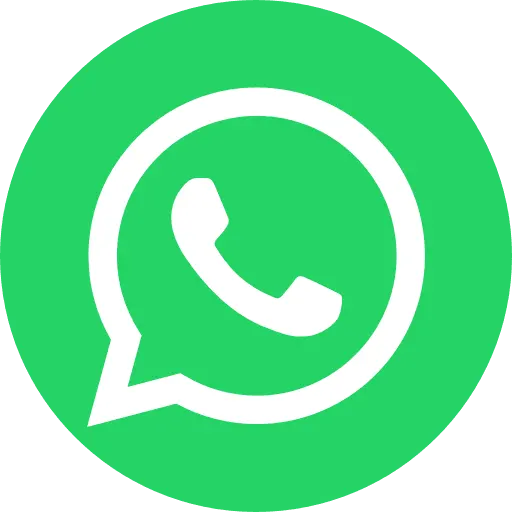 Admission
Nursing Courses
We Guide You To
Your Passion
Global Academy Admission Guidance provides professional guidance services for students bound for higher studies. We believe that higher education requires proper planning and clear picture to ensure that, students choose the appropriate academic pathway. Having understood this scenario, we assist students by giving comprehensive information about study opportunities in India and Abroad.

The organization have been doing our job sincerely sine the past 19 years. We continuously believe in providing professional services to students, parents and our institutional clients at all times.
About
Rajiv Gandhi University
Rajiv Gandhi University of Health Sciences, Karnataka a premier Health Science University in India was established on 1st June 1996 at Bangalore by the Govt. of Karnataka through its enactment of Rajiv Gandhi University of Health Sciences, Karnataka Act 1994 to encompass all the existing health science colleges and institutions which were earlier affiliated to the conventional universities in Karnataka with a purpose of ensuring proper and systematic instruction, teaching, training and research in modern and Indians systems of medicine.

The phenomenal increase in the number of institutions and students admitted to various courses of medical and allied health sciences warranted the need to regulate, monitor and standardize the curricula as well as the evaluation systems. The product of medical and health science professional education was to meet the societal needs for better healthcare. Hence, RGUHS had the vision to bring in uniformity in the standards of teaching and have a common curriculum for the various courses offered in different colleges across Karnataka. The medium of instruction is only English.

RGUHS is considered one of the top universities offering the best medical education in India with initiatives to make its syllabi for different courses of world class quality taking it to the forefront of Medical education in India. Based on the ever-changing scenario and also on the needs of the society it has been restructuring its programs and also starting new ones so that quality healthcare reaches the nooks and corners of the country.
About Course
The two nursing courses available at Rajiv Gandhi University of Health Sciences are
B.Sc Nursing
BSc in Nursing is a 4-year undergraduate course that focuses on providing detailed nursing to medical aspirants.

Bachelor of Science in Nursing (B.Sc Nursing) is one such professional course which makes candidates ready to serve humanity through medical treatment. Not only treating humanity, B.Sc Nursing also imparts qualities of affection, care and patience in candidates towards the needy.

Moreover, B.Sc Nursing Graduates have a huge scope in India and abroad as it's an evergreen field where more nurses are required to assist the doctors to treat patients with care. Aspirants must be aware that B.Sc Nursing degree pursued in India is widely accepted overseas.
Duration: It is 4 years degree programme.
Eligibility: Candidates must have passed class 12 with a minimum of 50% in Physics, Chemistry, and Biology. English is also a mandatory subject in class 12. Person should be medically fit.
M.Sc Nursing
MSc/M.Sc Nursing or Master of Science in Nursing is a postgraduate degree program of 2 years that focuses on caring for the patients both physically or mentally and helps them productively live their life. M.Sc Nursing is a two-year post-graduation degree that will provide theoretical and practical knowledge required to be registered as a professional nurse.

This course is aimed at imparting knowledge on nursing and applied sciences so that the nurse would act as a consultant in clinical practice. The course delivery method for this course includes seminars, lectures, extensive lab, and practical work, and on-field training. In the last semester, students also have to submit a research thesis, which forms an integral part of the syllabus of the course. For the final evaluation, class assignments, end-semester exams, and research projects are taken into account.
Duration: It is 2 years post graduation program
Eligibility: Students who want to pursue MSc Nursing should have completed their bachelor or undergraduate degree in BSc Nursing or Post-basic BSc Nursing with a minimum score of 55%
Scope & Career
Nursing is a significant career choice for individuals who wish to help people and make a difference as a profession. A nursing career comes with numerous opportunities, challenges, and rewards. Nursing jobs are in demand.

With the world population, aged population, and demand for quality healthcare rising steeply, nurses will always continue to be in high order. Also, the healthcare industry is rapidly expanding, creating more and more job opportunities for nursing professionals. Since their services are an indispensable part of our society, the nursing profession is here to stay. With experience, you will progress from becoming an n Enrolled Nurse to a Registered Nurse or a Nurse Practitioner and then finally to a Nurse Manager/Director. Plus, you will learn and acquire skills like primary care, essential infection control, basic medical asepsis, surgical asepsis, standard precautions, record-keeping, etc.
Jobs directly related to your nursing degree include:
Adult nurse
Children's nurse
Health play specialist
Health visitor
High intensity therapist
Learning disability nurse
Mental health nurse
Midwife
Paramedic
Physician associate
Jobs where your nursing degree would be useful include:
Counsellor
Further education teacher
Genetic counsellor
Health service manager
Higher education lecturer
Medicinal chemist
Play therapist
Police officer
Social worker
Educational Loans
At Global Academy, we understand the need for financial support necessary to give wings to your dreams. That's why we provide educational loan support for you. More.